The mission of Zoweh Allies is to rescue hearts and advance the Kingdom by connecting kindred hearts and inviting one another into deeper intimacy, oneness, and connectedness with God and each other. We endeavor to be a catalyst of redemptive friendships that assists churches, ministries, and individuals to rescue hearts and advance the kingdom all around the world.
Allies are taking the message redemption, freedom and deep friendships to small groups, fire pits, coffee shops, churches, and any place Kingdom Life is being offered.
We want to partner with you in friendship to help you equip, train, resource, and encourage other men who have come awake to who they are, where they are, and the good that God is up to in their lives. We believe that ministry and missions are born out of Redemptive Friendships. We hope to encourage you in your walk with Christ and your fight for the hearts of other men. We would love to help you by offering assistance with our resources like The Heart of a Warrior and The Expedition small group video series.
We love to connect and train leaders through our conference calls, live webinars, blogs, and shared stories all to inspire and encourage you and your group of men. We also offer free coaching to explore with you what the next steps for your church, small group, or nonprofit may be. No group of men is exactly like another. We want to help you discover the unique needs and strength of your group.
To learn more, email us at allies@zoweh.org, and stay informed by joining the Zoweh Allies Dispatch using the form at the bottom of this page.
Deep Roots Ministries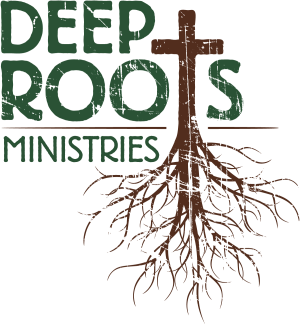 Mission: Leading men and their families into cultivating deeper union with God.
Vision: Joining a fellowship of Kingdom Outposts in seeing men begin to become oriented and alive, compelling them to lead themselves, their families, and others into a deeper, more free and abundant life that is available through Jesus.
Deep Roots Ministries is a ministry developed to be heart restoration ministry, anchored by the Anvil Men's Boot Camp and Unveiled Women's Encounter. These are retreat style weekends designed with the expressed purpose of awakening, stirring, and restoring the hearts of men and women. From these weekends, the ministry is established as a place for not just retreat alumni, but people from all over to be able to seek after the more that is available through choosing a deeper and more intimate walk with God.
Stories, encouragement, and resources from the frontlines of the battle for men's hearts.