Living in this fallen place can be challenging, and we all need help from those who specialize in walking with hearts through trauma and difficult histories. On this page you will find men and women in whom we have entrusted our own hearts, and who want to be available to you if you find yourself in need of counseling services. These men and women will help you connect with the heart of God and see you through the difficult parts of your journey. Blessings and Courage as you take some courageous steps to freedom.
Toni Lifsey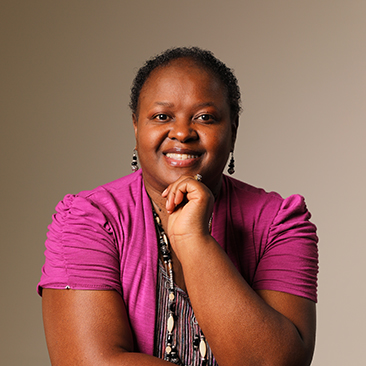 Education/Certifications/Training:
B.A. in Psychology, Ashford University
Elijah House School of Prayer Ministry – 201 & 202
Certified Trauma Recovery Coach – International Association of Trauma Recovery Coaches
Professional Life Coach – Light University
Foundations of Mental Health Coaching – Light University
Areas of focus:
Complex PTSD, nervous system dysregulation/triggering, betrayal trauma, life transitions, family enmeshment trauma, miliary sexual abuse, incest, and cultural issues.
About Me:
A trauma survivor myself, I lead with compassion, empathy, and awareness while supporting, educating, and holding space for others as they heal. Bearing compassionate witness to survivors as they learn to reconnect with their bodies and emotions while becoming who they truly are meant to be, I carefully guide clients through a collaborative process of recovery.
My healing approach is client-led, trauma-informed, and faith-based. Believing trauma must be addressed on multiple levels – mind, body, and spirit, I employ the most current methods in trauma-informed care, polyvagal theory, and internal family systems to help clients understand the aftereffects of trauma. Allowing clients the freedom of voice and choice to establish their own path of healing, I work to equip survivors with the tools needed to face life's challenges and heal past wounds.
Ashley Albertson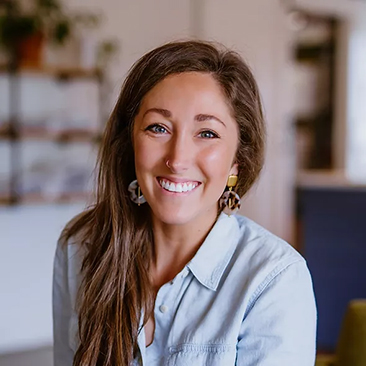 Taking clients in Georgia
Education:
B.A. in Religious Studies and Psychology, Appalachian State University
M.A. in Counseling Psychology, The Seattle School of Theology and Psychology (expected completion, June
2023 Areas of Focus:
Trauma, depression, body image issues, grief and loss, relational issues, spiritual and religious concerns, women's health, psycho-somatic issues, racism and cultural issues, and life transitions.
About Me:
We are created to flourish, but so many of us feel far from flourishing. We have experienced harm, pain, trauma, and wounding that leave us with a knowing that things are not as they should be. I do believe, however, that healing and flourishing are possible, and that you are meant to experience them.
Because we are made up of multiple parts, I believe that using a blend of modalities, a holistic multidisciplinary approach, is most helpful in bringing integration back to our beings. Harm, wounds, and trauma cause division and fragmentation between our body, soul, and spirit, and each part of us needs care. I work primarily through a narrative focused trauma care lens, being informed by relational psychoanalysis, attachment theory, somatic and body centered care, multicultural awareness, and mindfulness.
Steven Price
To see hearts come fully alive, Steven Price, MA, LCMHC of LifeCare Counseling & Coaching in Raleigh, NC is committed to helping individuals and couples heal from the wounds of their past so that they may walk in the Freedom and Fullness of Life that God has offered.
Steven will walk with you through your story to help you discover or uncover the people or events that have shaped that way you live today. By helping you collect the dots of your story and your journey, you can work together to then connect the dots and begin to discover who you are and are becoming.
Steven offers counseling and coaching services to individuals or couples from all walks of life including teens/adolescents and adults.
Trainings & Certifications:
Certified as PREPARE-ENRICH Facilitator for Pre-Marital and Marital Counseling
Trained in Emotionally Focused Couples Therapy (EFT)
Trained in Level 1 Gottman Method Couples Therapy
Trained in Eye Movement Desensitization and Reprocessing (EMDR)
Steven earned his Master's Degree in Professional Counseling from Liberty University. Steven is a member of the American Counseling Association (ACA) and the American Association of Christian Counselors (AACC). Steven is also a Ransomed Heart Ally.
Steven is available for local in-person or web-based video counseling. To setup an appointment with Steven, call LifeCare Counseling & Coaching at 919-851-1527, schedule online here, or email Steven at steven.price@lifecarecc.com
Lenne' Hunt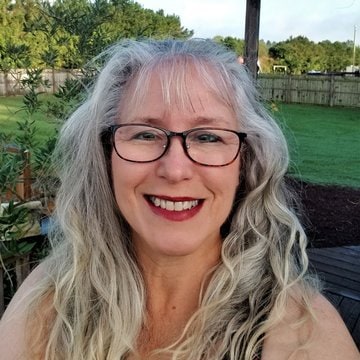 Lenne' Hunt has spent most of her adult life helping others navigate life's challenges. She holds a Ph.D. in Clinical Psychology and an M.S. in counseling. Lenne' practiced as a licensed therapist for many years while also raising a generation of therapists through her role as an Associate Professor of Psychology. More recently, Lenne' decided to take another "helping" path, laying down her therapeutic license in favor of life coaching and pastoral counseling. Whether your concerns and goals are about work, spiritual development, discovering your identity and purpose, your relationships, or moving on from loss and mistreatment Lenne's role is to coach you toward health, wholeness and life that is truly life.
In addition to her private coaching practice, Journey to Life Coaching, Lenne' is also a coach for the Marriage Recovery Center and a Ransomed Heart Ally.
Lenne' is available for local in-person or web-based video counseling. To setup an appointment, call 919-632-8105 or email JourneytoLifecoaching@gmail.com. For more information, Lenne's website is www.journeytolifecoaching.com.
Keith Clement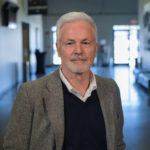 Keith graduated from the University of North Carolina-Chapel Hill and received his graduate counseling training at Georgia State University and the Psychological Studies Institute in Atlanta, GA (now Richmont Graduate University), the Christian Counseling & Education Foundation, Philadelphia, PA, and the Eastern Psychotherapy Society, New York, NY. Keith's passion is to see people set free and transformed by the renewing of their minds though the gospel of grace and the power of God's love. He believes that the gospel is not only the good news of our salvation but also the power of our transformation. He enjoys helping people discover the good God is working in all of life's problems and circumstances.
Keith is especially eager to walk along side men in their journey to maturity and wholeness by pursuing God's healing in areas impeding growth into their true identity. His desire is to help men discover their unique expression of God's love and masculine strength to their families and others. Keith is committed to a wholistic view of mental health that addresses the mind, body, and spirit, incorporating the truths of Scripture, methods of counseling, and referral to specialists as needed. When not counseling, Keith enjoys working on his farm and hosting events there.
For counseling inquiries: Please email appointments@bridgehavencounseling.org
Lance Clark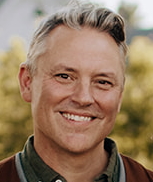 Lance Clark, MA, LCMHC, BC-TMH, QS has been counseling professionally for 15 years in the Greater Raleigh area (ClarkChristianCounseling.com). Lance also founded RESCUE: A Teaching & Prayer Ministry (theRescuedLife.org) to address Inner Healing and Spiritual Warfare needs; through RESCUE, Lance offers Prayer Ministry and holds RESCUE:LIVE! Teaching Events. Lance is a High Distinction Honors Graduate (4.0 GPA) of Liberty University, is a Board-Certified TeleMental Health Provider, and is credential by the State of North Carolina as a Qualified Supervisor – permitting him to train up-and-coming Counselors.
Lance is an in-network Counselor for Focus on the Family, Steve Arterburn's New Life Ministries (Every Man's Battle), and has been a Wild at Heart (formerly John Eldredge's Ransomed Heart Ministries) Ally since 2012 (Lance attended his Boot Camp in 2004 and his Advanced in 2017).
Lance is best known for his unique blend of disciplines - Scripture, Spirit-led Ministry, and Psychology – that leads Clients to in-depth, lasting Psychological Healing and Spiritual Transformation.
Lance is an intentional student of God's word, seeking out exegitical (verse-by-verse teaching with understanding of context, language, and audience) instruction from folks like Dr. Charles Stanley, Dr. Jack Hayford, and Dr. Carl Broggi. Lance served for three years as a Biblical Counselor on-staff with well-respected Biblical Counseling non-profit in Raleigh prior to entering Private Practice. During that time, he digested a lot of material written by Biblical Counselors like Paul David Tripp and Ed Welch.
Lance graduated from all 4 levels of the School of Healing Prayer at Christian Healing Ministries in Jacksonville, FL under President Emeritus Dr. Francis MacNutt and his Wife, Judith MacNutt, MA, a highly-experienced clinical psychologist. The MacNutts have been internationally known as authorities and authors/speakers on Inner Healing Prayer.
Lance received personal mentoring and training from Dr. David W. Appleby, a recognized authority and author on spiritual strongholds, a Pastoral Counselor, and retired Liberty University professor.
Lance is HeartSync trained (prior to implementation of HeartSync's Certified Training protocol in JUNE 2018).
Lance is the Author of and Speaker/Leader at the One-Heart COMMUNICATION WORKSHOP ®. The WORKSHOP helps folks understand the attitude of the heart necessary for transformative communication, the relevance of Christ and the Cross to communication, and provides to attendees a practical and profound – and yet easy to understand – Three-Stage Model developed by Lance.
Lance retired from Marital Counseling in 2020. He now specializes in Individual Counseling for folks with profound, complex, and chronic psychological and spiritual needs.
Louis Giordano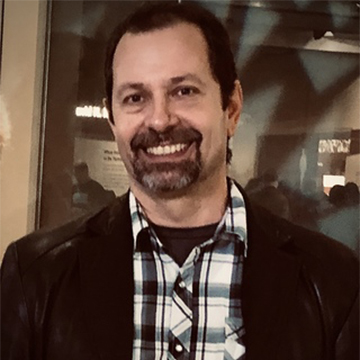 Dr. Giordano is a LCMHC, NCC & BCPCC offering independent counseling after years of providing counseling services in academic medical centers and conducting clinical research. He holds a Masters of Science in Behavior Analysis and Therapy , a doctorate in Rehabilitation (RhD), & he completed a post doctoral fellowship in behavioral pharmacology.
Dr. Giordano is a NC LCMHC, and is a Nationally Certified Counselor. Also, the International board of Christian Counselors has certified that Dr. Giordano meets their stringent standards for excellence in Christian Counseling by recognizing him as a Board Certified Professional Christian Counselor. He uses a bio-psycho-social-spiritual approach to treatment.
Interested parties can email me at LAgiordano@me.com, leaving their email address, mobile phone number, date of birth, and insurance information.
Sam Jolman
My name is Sam Jolman and I am a Counselor and Writer who helps people get life back.
As a Licensed Professional Counselor I specialize in men's issues, marriage counseling, and sexual abuse recovery. Though in my 10 years of experience, I've walked with many people through a broad range of very important personal and relational struggles. I received my Master of Arts in Counseling from Reformed Theological Seminary in Orlando, Florida. And received further training at The Allender Center on issues related to trauma and abuse. Along with my experience in private practice, I cut my teeth as a therapist by leading men's wilderness trips for Mars Hill Bible Church.
I tell my wife, Amanda, all the time I love what I do. My passion for this work also comes out of my own personal journey as a man, husband, and father. I've spent enough time on the other side of the couch to know that bad counseling can damage people but good counseling can change your life. It did mine. I can also thank my wife of 11 years for the opportunity to smoke what I sell. When I'm not counseling, I'm either writing, Crossfitting, mountain biking, or playing with my two sons, Brandt and Simon.
Jim Snyder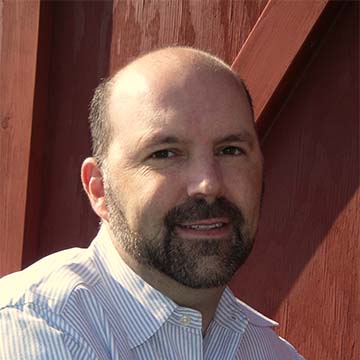 I enjoy helping men, women, their marriages, and their families. While I specialize in individual and marriages, I do provide counseling to all who pass through our doors. Sometimes women need a male's perspective on things, while kids may need an outside adult figure to get a different perspective or role model. I also specialize in helping men overcome masculine passivity, pornography addiction and regain sexual integrity.
Your healing and restoration is my primary concern. Let's work together to make you the person that God has intended you to become. Don't let guilt and shame hold you back, they are not from God. I provide telehealth and in-person sessions.
I wrote a book on overcoming masculine passivity and utilize the techniques I've documented in helping men becoming more engaged and am currently writing another book on helping men identify their wives' insecurities. The book is called "Resurrection of Your Inner Hero: Rendering Passivity Obsolete" and information can be found at www.passivity.org.
Jim Snyder, MS, MA, NCC, LCMHC, LCMHCS
Licensed Clinical Mental Health Counselor
Licensed Clinical Mental Health Counselor Supervisor
Eagala Certified Mental Health Professional
National Certified Counselor, NBCC
Certified Clinical Trauma Professional, IATP