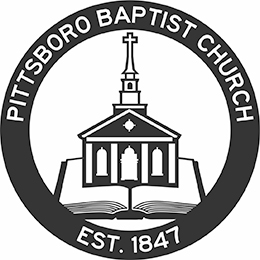 Pittsboro Baptist Church is a family of believers built upon the unchanging truth of God's Word whose mission is to reach the lost, disciple the Church, and love others in the way of Christ so that they may know Him and follow Him.
Open to men of all ages, the goal of the Men of 1:10 is to serve others as well as to disciple its members. They have been involved in a variety of projects including a handyman ministry by helping others with home repairs, out of town trips to assist with disaster clean-up and repair, as well as maintaining church property.
Currently, Men of 1:10 meet on Sunday mornings for "Courageous Men" during Sunday School at church (9:30am)
We also are offering a gathering on Wednesday mornings at 8am at Bojangles in Pittsboro (40 Russet Run, Pittsboro, NC 27312) We enjoy fellowship and are studying through various books/Bible studies.
35.7214904, -79.179675
121 W. Salisbury Street
Pittsboro, NC, 27312
Primary Contact Information