No man makes it through life without taking some hits. At The Heart of a Warrior Encounter, you're invited to join the company of other men who are going to God for healing and training, and discover the full life he has for you.
During the weekend, you will discover how to live wholeheartedly, and learn how and when to fight for your heart. You will get to experience how Jesus wants to restore your heart, and ask God to help you see the good he is up to in your life, with teaching inspired by John Eldredge, C.S. Lewis, A.W. Tozer, and others.
You will also have opportunities to explore the adventurous side of manhood through free time activities including hiking, disc golf, and a hands-on clay shooting experience guided by expert shotgun handlers.
We hope to see you there!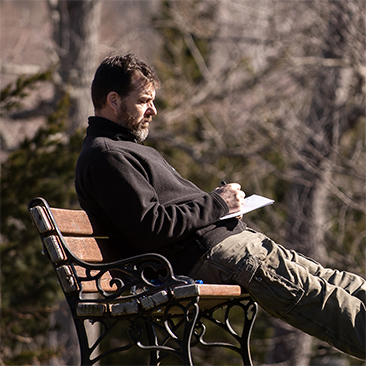 Discover Who You Truly Are
Through the journey of life, every man forms a "false self," a fake identity he wears to self-promote and self-protect. Receive tools, resources, and guidance from real men with real stories to dismantle this imposter, and discover who you truly are and are becoming.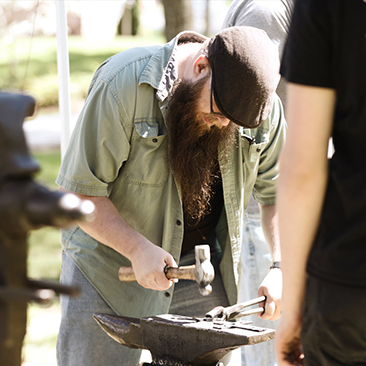 Invite God to Father Your Heart
Get your hands or boots dirty in one of the many free time adventures, which include hiking, hatchet throwing, an 18-hole disc golf course, fishing, and clay-shooting. This is an invitation to step into something new and invite God to speak to your heart.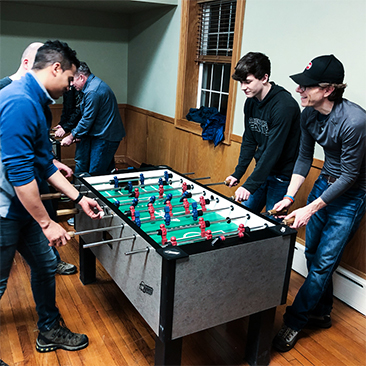 Join a Brotherhood of Allies
No man is an island. Men need the company of other oriented men, for encouragement, strength, counsel, and friendship. Forge lasting and life-changing alliances with other men and ministries around the world at The Heart of a Warrior Encounter.

Men have a glorious and significant role in God's Larger Story. They also are the target of a special warfare aimed continually and ruthlessly at the center of their being … their masculine hearts. Naivety and ignorance keep many men running in circles while misinformation and poor training keep many more in bondage. Men are wounded, frustrated, angry and being crushed under the weight of criticism and expectations.
The attempted solutions of recent years is education; tell men what they are doing wrong and give them a list to memorize. This strategy isn't working and its time we fall back to an Ancient One. What if we are setting men up for failure rather than helping them be free? Join author and guide, Michael Thompson, and the Zoweh team as they invite men to a place of training and orientation that will ensure both a settled heart and a fierce courage. A man cannot enter this battle without knowing he is a Beloved Son for after all, that is what the battle is all about!
What you'll get ...
Encouragement, teaching, and stories from the real lives of who have walked this road before
Fresh encounters with God and his heart for who you are as a man
A path forward to move into the healing and restoration of your own heart, and then the hearts of your family and friends
Opportunities to form lasting brotherhood with other strong men
An invitation to share any struggles or heartache and pray with a trained medic in a safe environment during a one-on-one hour long medic appointment
Registration of $375/man includes ...
On-site lodging in upscale bunk rooms
All meals Thursday dinner -Sunday breakfast
A seat in all sessions
A journal and pen for Time Alone with God
On-site free time activities (archery, disc golf, climbing wall, game room, gym, hot tub
Clay-shooting, with additional fee of $10 to cover gear and costs
Registration does NOT include ...
Books and gear from the Zoweh Outpost store
Drinks and snacks from the on-site coffee bar
Items from the YoungLife camp store
Gear for fishing
Transportation to any off-site free time activities
Transportation to and from the event