Subscribe below to receive news & updates regarding The Deepening Weekend.
As women, we long to experience the reality that we are seen, known, and extravagantly loved. At The Deepening Weekend, you are invited to explore with us some of how we were made to live and flourish in the Kingdom of God, what comes against that intended flourishing, and the offer of healing, integration, and restoration!
During the weekend, you'll have opportunities to explore more of your story and the incredible journey of your heart - in both time alone with God and in community with other women. You'll also have opportunities to enjoy adventure and play through free time activities including hiking, zip-lining, self-defense, and creative sessions; or to rest and soak in the beauty of mountains from the porch rocking chair. We hope to see you there!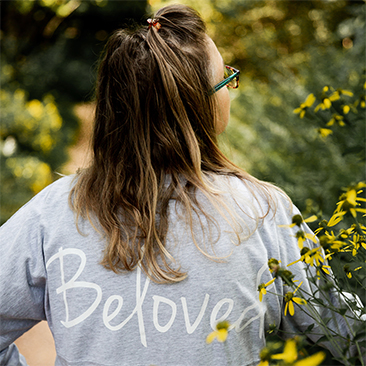 Discover Who You Truly Are
Every woman creates a way of being and moving through the world in order to secure love, to belong, to find her place and fit in, sacrificing her heart for the sake of not feeling unloved. Through intimately exploring your story with Jesus and partnering with Him for healing, discover your True Self and how to live from your identity as a Beloved Daughter, believing your presence matters, your voice, strength, and beauty are needed in the Kingdom.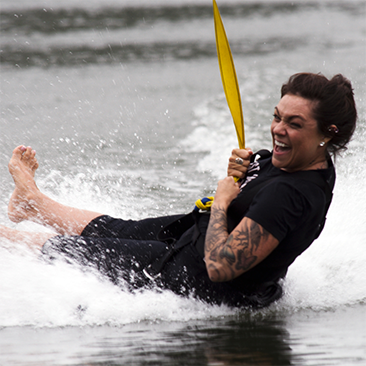 Invite God to Play With You
Journey back into girlhood through one of the many free time adventures, which include hiking, zip-line, ropes course, self defense, and creative arts. It is an invitation to remember girlhood moments or try something new, inviting Father God to speak to your deepest heart and desires.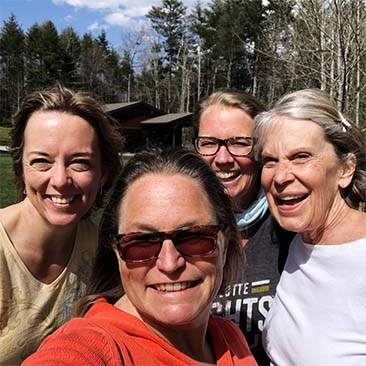 Experience a Deepening Community
No woman should journey alone. Women need the company of other oriented women, for encouragement, strength, counsel, and friendship. Experience lasting and life-changing community with other women around the world at The Deepening Weekend.
Women have a deep desire to be loved unconditionally, to be seen, to be known for who they really are; to be valued, esteemed, desired, pursued, fought for, to be precious to someone - to be their beloved, the object of their affection. Our hearts are designed for this by God.
Robin Thompson, Sherry Jennings, and the Zoweh Women's Guide Team will guide you through a weekend journey inviting you to hear the quiet voice of God whisper to your deep heart, feel the presence of God bringing comfort to your weary, longing heart, that you may experience belovedness, delight, belonging, healing, and freedom.
What we're offering ...
Encouragement, teaching, and stories from the real lives of real women who have walked this road before

Fresh encounters with God and his heart for who you are as a woman

A path forward to move into the healing and restoration of your own heart, and then the hearts of your family and friends

Opportunities to form lasting community with other like-hearted women

An invitation to share any struggles or heartache and pray with a trained medic in a safe environment during a one-on-one hour long medic appointment
Registration includes ...
On-site lodging in upscale bunk rooms

All meals Thursday dinner -Sunday breakfast

A seat in all sessions

A journal and pen for Time Alone with God

On-site free time activities (hiking, frisbee golf, ropes course, game room, gym, hot tub)

24/7 coffee
Registration does NOT include ...
Books and resources from the Zoweh Outpost

Drinks and snacks from the on-site coffee bar

Items from the YoungLife camp store

Linens

Transportation to and from the event