Such a War Chest will allow Zoweh to invest in:
Relationships:
Further equip our Allies to better facilitate Redemptive Friendships
Resources:
Push new written and multi-media resources out to hearts ready for freedom
Rescue:
Provide the flexibility to adapt to a rapidly changing landscape filled with men, women, and families who are receptive to taking steps toward freedom

275,000
downloads of Zoweh Bible Reading Plans on YouVersion
500+
The Heart of a Warrior Expedition Small Groups
55,000+
unique downloads from the Exploring More Podast
25,000+
copies of The Heart of a Warrior in English and Spanish sold

2020 has been a year of crisis, change, and challenge.
It didn't go as planned for you. It hasn't gone as planned for us.
Because of COVID-19 restrictions on public gatherings, we were forced to cancel three major events: two this past spring and our August event; our October event is also at risk of cancellation. Zoweh lost significant ministry impact and revenue from these cancellations. Donor giving and other revenue sources also decreased leaving our reserves distressingly low. And "social distancing," while wise from a physical health perspective, is a major stumbling block to our ministry based on close in-person relationships. While the landscape may have changed, the mission has not...
Men and women are hurting from this broken world and attacks from the enemy. They need their hearts back. They need to learn how to fight. They need to know where the battles are. And they need Redemptive Community to fight with them.
Help Zoweh finish 2020 strong by supporting the Battle for 2020 War Chest.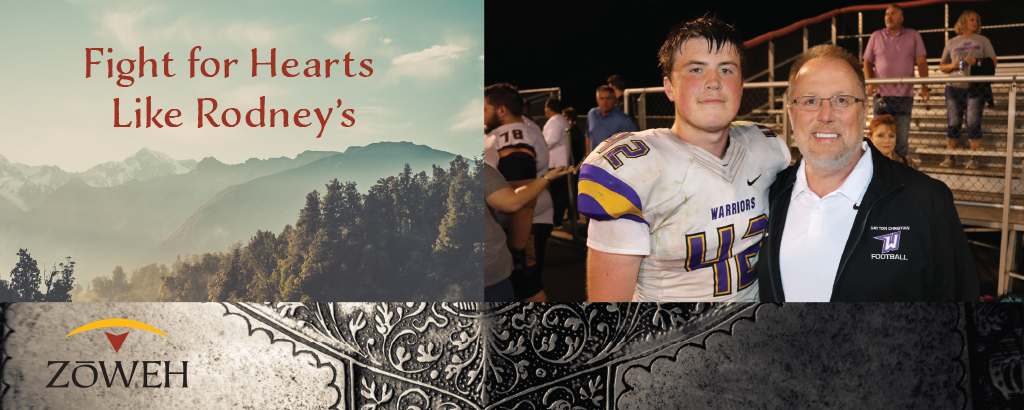 Rodney grew up in a world with very limited grace.
There was a sharp line between right and wrong reinforced in large part from a harsh stepfather.
Life began to change with an invitation to an Ally group stationed at his church. "What intrigued me was the concept of Sonship. I could be the beloved son. At age 49, I had never heard that before. Never."
COVID-19 came at just the wrong time in Rodney's journey. As an introvert, he was "social distancing before it was cool." Now, when he was hungry for relationships, he was pushed back into social distancing.
The battle for Rodney's heart is not over.
It's also not over for your heart or mine. People across our broken country and world are desperate for God's message of Freedom and hope of Redemptive Friendship.
Will you join us in fighting for hearts yearning for freedom?
If you prefer to give by check, make your tax-deductible contribution to Zoweh Ministries and mail to:
Zoweh Ministries P.O. Box 52441 Durham, NC 27717