Michael Thompson, SJ Jennings, Keith Daniels Even though education and pursuit toward understanding is important, intentional friendships over the course of decades is what will deconstruct the racial issue. Desegregation is only half of the picture. Intentional integration is a vital part of the process toward healing and understanding. A lifetime of share experiences, stories, food and more will mend the rift and foster a shared belonging. Integration works both ways. It's not always going to go smoothly, but it's worth trying and to keep on trying.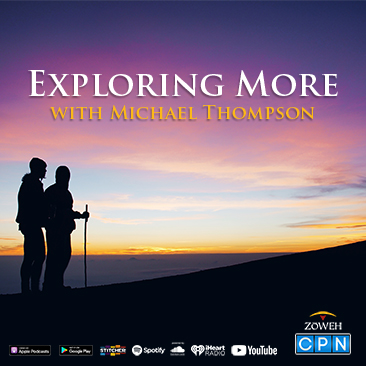 The Exploring More podcast invites you into conversations where we share our discoveries of the wild and wonderful Kingdom of God … how it works, who we are in it, and the Love and Life that is constantly pursuing us. The Kingdom of God isn't easy, nor is everything in our story good—there are predators and parasites in the spiritual realm, another kingdom, the kingdom of darkness that violently opposes our becoming more.
We aspire to offer hope through honest conversations and the sharing of invaluable discoveries we hope will encourage our friends on their journeys to uncovering who they are, where they are, and the good God is up to in their lives … the more that is waiting to be explored.