In this episode, Michael, SJ, Tom and Jim are going through the Four Pillars again today. Intimacy and Orientation have been explored, and it's now time to move into the third Pillar, Nothing to Hide, Nothing to Prove, and Nothing to Fear. The whole concept of the Pillars is to move from duty to enjoying and experiencing the presence of God in our lives. SJ closes with saying that next coming up is More Life, More Love and More Freedom. Tune in next time for closing out the 4 Pillars of Zoweh!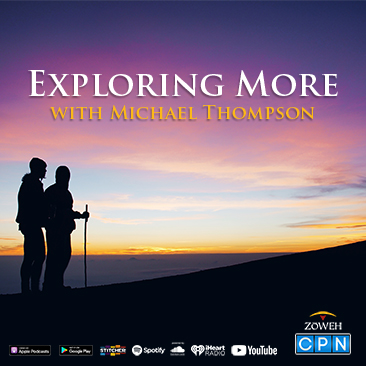 The Exploring More podcast invites you into conversations where we share our discoveries of the wild and wonderful Kingdom of God … how it works, who we are in it, and the Love and Life that is constantly pursuing us. The Kingdom of God isn't easy, nor is everything in our story good—there are predators and parasites in the spiritual realm, another kingdom, the kingdom of darkness that violently opposes our becoming more.
We aspire to offer hope through honest conversations and the sharing of invaluable discoveries we hope will encourage our friends on their journeys to uncovering who they are, where they are, and the good God is up to in their lives … the more that is waiting to be explored.