Here are some stories of the sea and news from the Frontlines!

Is Your Small Group Overlooking a Valuable Resource?
- by Jim Chenet
Masculinity was intended to be "bestowed" from one generation to the next. That no longer happens as often as it used to, because of the realities of fatherlessness and a lost understanding of "initiation and validation."
Unfortunately, many of the older men with the experience and wisdom to help do not understand this opportunity. They no longer believe that they have value and that they can significantly contribute after retirement – that there is actually an important role for them to fulfill. And, as a result, they are not finishing well.
Zoweh's Elder/Sage initiative, which is under construction, is designed to add a ministry focus on this stage of the Masculine Journey - one which we believe is most strategic and most salvageable. It is the sixth and pinnacle stage of the six stage Masculine Journey. Elder/Sages are godly men who are often unencumbered – they have more free time with greater accessibility and availability. Though the worldly demands on them are often not as great, and many of them have much to offer spiritually, they have not been given the important opportunity to lead and love others in ways that are both impactful and challenging. This creates a great opportunity for oriented men in this stage and for the younger men in your small groups who desperately need this wisdom.
Many of these older (retired) men have time, experience and wisdom. Many would love a mission to step into. And many men in your groups need additional wisdom – or a sounding board – someone with more experience/wisdom.
Finally, we believe that there is no "expiration date" on getting your heart back, living your calling and using your glory (skills and experiences) to help others! Invite these men to be involved!
Our vision is a special force of Elder/Sages fathering hearts to the Father! Engage these men in your groups!
ZAG (Zoweh Allies Gatherings) of 2021

by Greg Sailors
I know you've heard the saying in Spanish, "mi casa es su casa;" translated, "my house is your house." From Charlotte, NC and The Barn, to Atlanta, GA and The Cross Loganville and Deep Roots Ministries, and finally to Colorado Springs, CO and Springs Church and The Noble Heart Ministries, this year's host ministries and churches have opened up their collective homes to hundreds of men - the Kingdom and the hearts of men will never be the same! We couldn't be more thankful and more honored! ZAG's mission is rescuing hearts and advancing the kingdom by connecting redemptive friendships to the boots on the ground and helping to identify leaders and launch new groups in that region. There are so many stories that came out of ZAG. Here are a few highlights.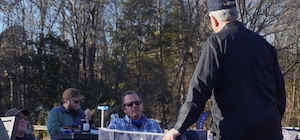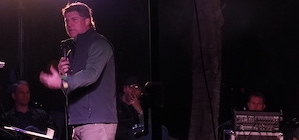 - The enemy loathed what God was up to at the first ZAG of the season at The Barn, so much so that the next day a compliance officer came and shut the ministry down on " code issues" although they've been meeting in that barn since last century haha - fighting for the hearts of men. Happy to report that ZAG Charlotte brought an influx of men to The Barn and two new groups launched in that area - Haines Maxwell reports, "the Barniaacks are Barned again!" back at their amazing location.
- Gauging the impact of ZAG: Georgia is one of those things that will take time to see, like a rock thrown into a pond with ripples that continue to spread. This event helped orient men to the important need of community and the conversations since then have been very fruitful as we walk in small groups. I know Greg continues to help foster groups around the area from Marietta to Athens, and spending time with the Zoweh team was also very affirming for me personally and for our team with Deep Roots. We have walked some miles these last years in our mission and in our partnership with Zoweh, I can't wait to see where God takes us as he continues to refine and train us in our mission of seeing men come alive. From Richard Clinton - Director of Deep Roots Ministries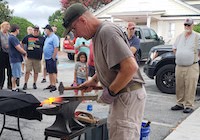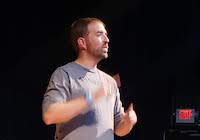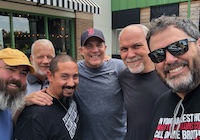 - ZAG: Colorado saw men come from Fort Collins to Denver, from Castle Rock to Colorado Springs and Woodland Park to Boulder. Hundreds of men all hungry for community, for more life, love and freedom. This ZAG launched new groups in Castle Rock and Aurora and strengthened the men's group at Springs Church, led by our friend and teammate Gary Barkalow.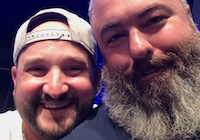 Like Richard said, the ripples continue to move throughout the kingdom. Stories are rolling in, 58 groups were launching in 2020 prior to March and COVD - after COVID, it was down to 12. ZAG has brought encouragement, momentum and forged alliances and friendships around the country. We are praying through next year's locations. We will see what God might be up to.
People have specific problems, they are often looking for specific answers. Youtube proves this theory, as it has become the second largest search engine on the internet - 74% of the consumers on YouTube are searching for an answer to a specific question.
If this is true for our day to day lives, perhaps it is true of our mission efforts. Ever had either of these questions cross your mind: So you're the Men's Ministry leader, now what? What book or resource should our group use?
Over this next season of Recalibrate, we want to come alongside you and give specific answers to specific questions. This monthly Zoom space is designed for men who are creating environments to rescue hearts and advance the kingdom through redemptive friendships. It is an "iron sharpens iron" (Proverbs 27:17) environment of men from around the world where we "recalibrate" and find orientation together through the redemptive friendships we have and the truths of the kingdom God is teaching us! Come join us on Recalibrate!
October 14: Is Your Men's Ministry Small Group Stuck?
November 11: Why You Need Elder/Sages in Your Small Group
December 9: What Book or Resource Should Our Group Use?
January 13: How to Start Your Men's Small Group Right
February 10: How to Introduce Your Wife to What God is Up to in Your Group
March 10: How to Listen Well and Love Well in Your Small Group
April 14: So You're the Men's Ministry Leader. Now What?
May 12: How to Keep Men Engaged
Zoweh Allies are Churches, Ministries and Individuals who are creating environments where redemptive friendships lead to communities that focus on deeper intimacy with God and others. Think you might be an ally?
Connect with our Allies Team by sending us an email.
The mission of Zoweh Allies is to rescue hearts and advance the Kingdom through Redemptive Friendships. 
You have received this email because you registered for the Zoweh Allies Dispatch with Zoweh, located at 3100 Tower Blvd, Suite 901, Durham, NC 27707.

Should you no longer wish to receive the Zoweh Allies Dispatch, you can easily unsubscribe here.