Can you have friendship without love, or does love create friendship?

To receive the friendship of Jesus is to befriend everyone Jesus is befriending. Friendship with Jesus is the most powerful reconciling force in the world."
TJ Tims
It's been years since I've consistently read My Utmost for His Highest by Oswald Chambers, but I am back on the morning devo train again and I'm loving it. It has always been my favorite devotional, albeit sometimes hardest to swallow.
Chambers is hard hitting, but it's so full of truth. After reading the TJ Tims quote, then reading this from Oswald: "Paul says he is gripped by the love of Christ; that is why he acts as he does," I felt compelled to draw the following parallel - 'Friendship with Jesus' is the way we are 'gripped by the love of Christ.' It's a what-comes-first-the-chicken-or-the-egg type of question. Can you have friendship without love, or does love create friendship? Friends, I think for our purposes in fighting for the hearts of men, friendship introduces the love of Christ to so many. Of course there are other factors that can do that, too. I'm not saying it's the only way; however I am saying it is the best way and the most consistent way of seeing men loved by Jesus - and loved by you. Friendship! 
Where do you go with this? What if we all stopped our book studies, video series, and sermon series for one month - or even a whole semester - and only endeavored to grow our friendship with the men in our groups? How about the men on your left or your right that you may not know? I wonder what it might produce? Think of the Year of Jubilee from the book of Leviticus. Debts were forgiven, no sowing or reaping, and most important for this letter, "it was a time for people to return to their families and loved ones." (Leviticus 25:13)
I pray for Jubilee for our groups from time to time - maybe it can become a thing. To rest? Really? In friendships or to rest at all? Really? For this Enneagram Type 3, it's almost impossible - almost! I pray Jubilee over us all!!   
We'd love to hear from you - whether by joining us on Recalibrate or by emailing our team at: allies@zoweh.org. We'd love to hear how friendships have gripped your heart and led you to the love of Christ and if your group is going to consider a term of Jubilee to work on friendships or just rest!
Stories from the Frontlines
Denver Zoweh Allies formed a bit by accident. Last fall when our The Heart of a Warrior small group from Aurora, Colorado attended the Encounter West weekend, we met so many men that lived in our Colorado communities that were wanting all the same things we were wanting. Some of these men even lived minutes away from our homes but if it wasn't for the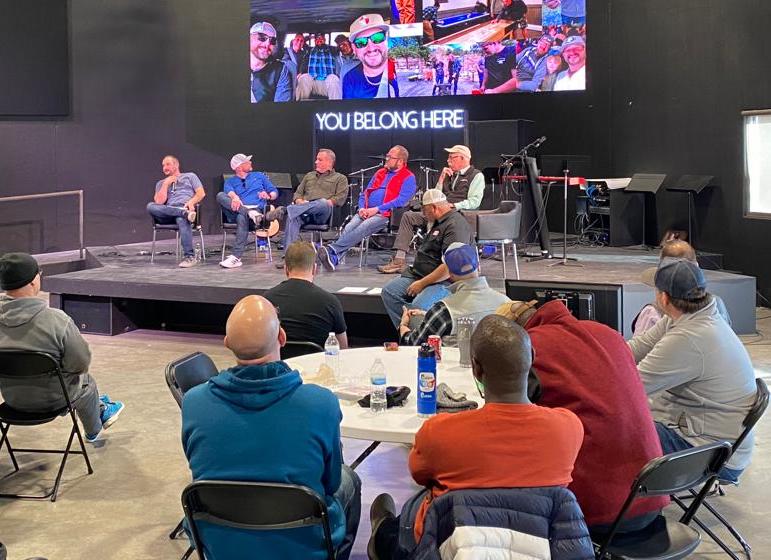 Encounter West weekend, we would have never known about each other.
This reality got our little group thinking. Maybe God wasn't calling us to build small groups in just our home church, but rather calling us into something a bit larger. The desire of Denver Zoweh Allies is to be a community linking men's small groups along the Front Range area together. We are currently encouraging the creation of new groups with leaders either being men who have been in a The Heart of a Warrior group or have attended the Encounter weekend. These groups that are starting this spring all look a little different. Some meet weekly while others may meet every few weeks. Some utilize the Journal Workbook question by question, while others are choosing to focus on just a few questions each time they meet. What is powerful is each group takes on its own personality based on who is in the group, while still helping men become beloved sons and having a uniform language across all the groups.
What we think is unique about Denver Zoweh Allies is the greater community. We are working to create recurring times where all the small groups get together as one larger group. These large get-togethers will be for the purpose of having some fun, building community, supporting the groups and the men in them, and taking time to celebrate and share from our journeys. Sometimes these large get-togethers will be just about having some fun and sharing some laughs. Other times we will be making  space for men to share stories from the battle. Denver Zoweh Allies is about supporting men along the Front Range in their journey to Love God, Love each other, and have a bit of fun! 
by Tom Calton, The Forge
Why gather to witness the burning of Christmas trees? There are videos of bigger bonfires. Many burn their trees in their own spaces. Why would over 100+ men from 8 states and countless churches and ministries - Zoweh Allies - and epic stories from far away – rush to a 200+ Christmas Tree inferno on a cold night, miles from their homes?
Comradery. Brotherhood. Unity. Oneness.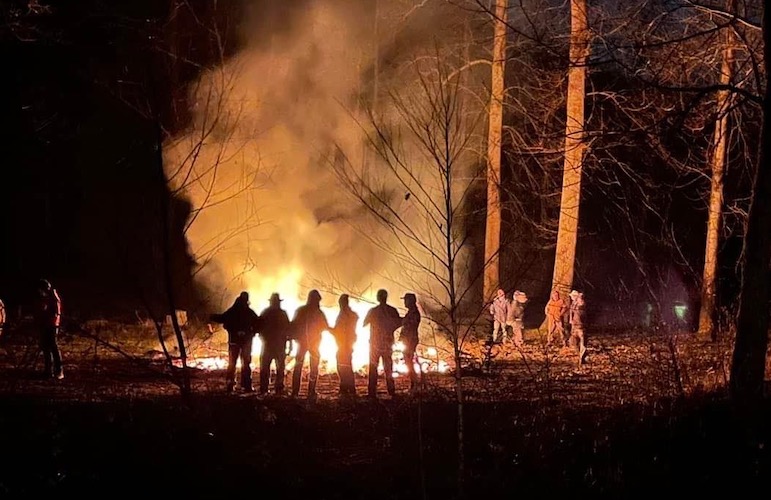 It began years ago with a few good hearts calling together a few good hearts and leaders of men. Today, the Annual Christmas Tree Bonfire is a pilgrimage of men on a mission: A holy, spiritual roundtable of refreshment, and of returning. We gather to remember who we are to Father, to one another, to recover the secrets of the good that God is up to, among us.
The Christmas Tree Bonfire is an annual call to the stoke the flames of the why of our journeys.
This year, we celebrated with succulent smoked meats, fabulous venison stew and fresh-caught king mackerel dip. We flung melons and bowling balls with a real trebuchet. We threw flaming axes. Our ally Troy Mangum delivered a deeply strengthening message for masculine hearts. We grew closer to men who are drawing closer to God and others. We detonated accelerants with explosives. We witnessed huge fireballs and flames towering ~100 feet above us. We celebrated the joys of being men of freedom, set loose on godly missions. Over 100 men bringing their strength and being reminded of who we are and the powerful why at the center of what we do.  It was fulfilling the Allies Mission live in front of us! 
Next year, for #2023CTB, we hope to see all we saw this past January, with exponential good: More men, more and deeper purpose and more forward momentum toward our shared missions than ever before.
We invite you to join us on that journey.
We love the story from our Denver Allies - it is one of the reasons ZAGs (Zoweh Allies Gatherings) exist.
ZAG is a fellowship of hearts in a localized region gathering together with the mission of rescuing hearts and advancing the kingdom, connecting men to the "boots on the ground" for redemptive friendships and helping to identify leaders and launch new groups in that region.
We are excited to be in your neck of the woods in 2022 with an all new ZAG schedule. Join Michael Thompson and Greg Sailors on the road to friendships and getting back to the basics, loving God and loving others. You might just get some previews too into Michael's new book King Me and Greg and Michael's project The Battle Plan.
2022 ZAGs
Join us in our own back yard - this all kick off our 2022 ZAG season. Want to fly in, drive in and join us? We'd love that. Click the link above to register and email Greg at allies@zoweh.org to talk accommodations and activities on the days prior to March 5.
ZOOM Call TODAY at 4pm for ZAG: RDU Pastors and Leaders
Meeting ID: 870 3070 1710
March 15: with AIM in Leonardtown, MD
March 16: with Allies in Washington, D.C.
March 17: ZA Base Launch in Roanoke, VA
March 18: ZA Base Launch in Richmond, VA

March 31: ZAG in Greenville, SC
April 2:  ZAG in Atlanta, GA
Possible Fall ZAGS
Cincinatti, OH
Wilmington NC
For details on any of these events, please email Greg at allies@zoweh.org.
People have specific problems, they are often looking for specific answers. Youtube proves this theory, as it has become the second largest search engine on the internet - 74% of the consumers on YouTube are searching for an answer to a specific question.
If this is true for our day to day lives, perhaps it is true of our mission efforts. Ever had either of these questions cross your mind: So you're the Men's Ministry leader, now what? What book or resource should our group use?
Over this next season of Recalibrate, we want to come alongside you and give specific answers to specific questions. This monthly Zoom space is designed for men who are creating environments to rescue hearts and advance the kingdom through redemptive friendships. It is an "iron sharpens iron" (Proverbs 27:17) environment of men from around the world where we "recalibrate" and find orientation together through the redemptive friendships we have and the truths of the kingdom God is teaching us! Come join us on Recalibrate!
February 17: How to Introduce Your Wife to What God is Up to in Your Group
March 17: How to Listen Well and Love Well in Your Small Group
April 21: So You're the Men's Ministry Leader. Now What?
May 19: How to Keep Men Engaged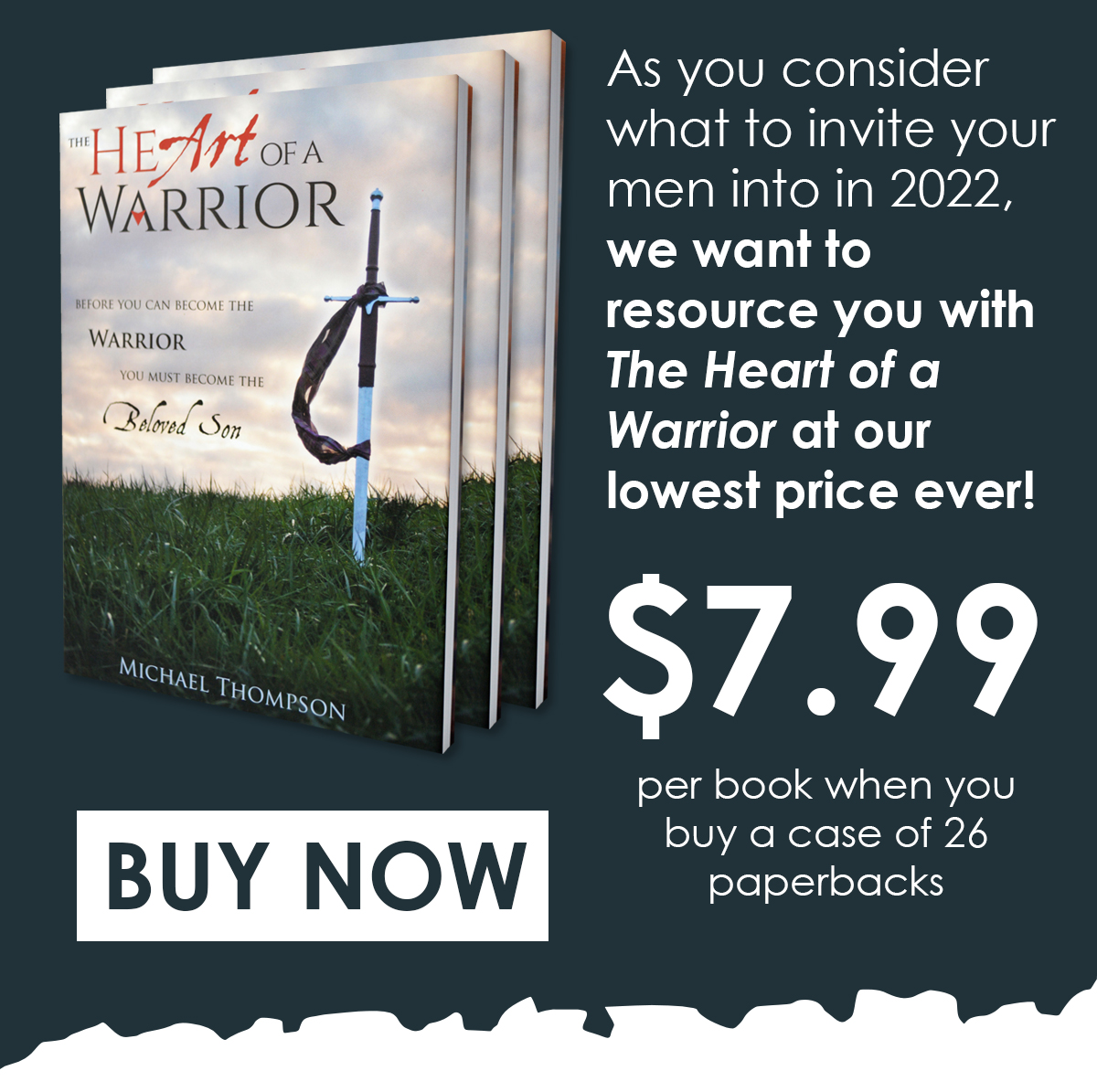 Zoweh Allies are Churches, Ministries and Individuals who are creating environments where redemptive friendships lead to communities that focus on deeper intimacy with God and others. Think you might be an ally? Connect with our Allies Team by sending us an email.
The mission of Zoweh Allies is to rescue hearts and advance the Kingdom through Redemptive Friendships. 
You have received this email because you registered for the Zoweh Allies Dispatch with Zoweh, located at 3100 Tower Blvd, Suite 901, Durham, NC 27707.

Should you no longer wish to receive the Zoweh Allies Dispatch, you can easily unsubscribe here.