Restoring Kings & Kingdoms
How Much is a Man's Heart Worth?
Environments, resources, and relationships to equip men to love and lead in a wounding world.
Every man has a kingdom. Not every king reigns well. We believe they can.
But there is a crisis in masculinity. When men live from a place of woundedness, isolation, and disorientation, it really is no wonder that they are struggling. Together, we can partner with God to give men a fighting chance. The battle to rescue the hearts of men is ongoing. We need your help to bring loving relationships, safe environments, and powerful resources to men. This is how we will equip them to love and lead in a wounding world.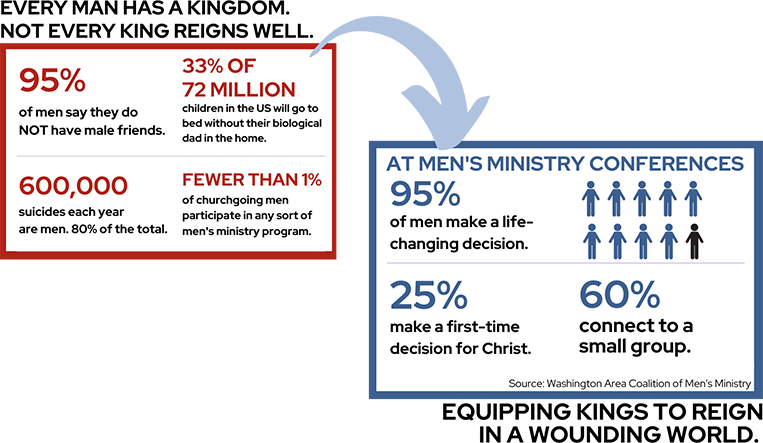 How Much is a Man's Heart Worth?
If the timing is right, will you help us create good kings in a wounding and hurting world?
---
Right now Zoweh has an incredible opportunity to step up and into the battle like we never have before. Thanks to a generous group of Zoweh Partners, we have a $125,000 matching grant. For 30 days, ending March 15, gifts of $500 or more will be matched dollar for dollar, up to $125,000.
We believe that no man should walk through life alone! If masculinity is in crisis, then we believe men can be part of the solution. Strong men, leading their kingdoms well, with kindness and strength, build the legacy for marriages, children, and friendships to experience more love, more life, and more freedom.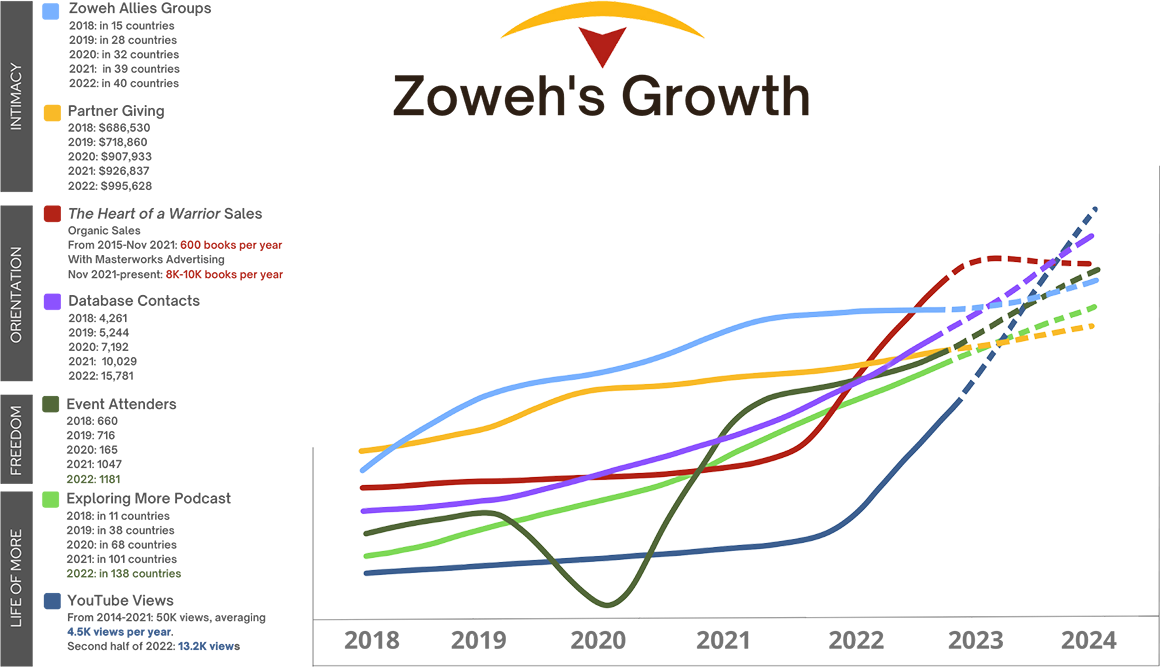 A Life is Priceless
Stories From the Field
The Next Step In Zoweh's Legacy
Zoweh is providing resources and environments for men, women, and marriages to experience intimacy with God. We are working with individuals, allies, churches, and other ministries around the world to keep encouragement flowing to the hearts of men.
Currently, there 8 billion people in the world. 3.5 billion are men. COVID took isolation to another level. According to Healthymale.org, there was a 100% increase from 1-in-4 men to 2-in-4 men who felt increased disconnection and isolation since the loosening of COVID restrictions.
We believe we are at a critical juncture in masculinity. The enemy works hard to get men alone and isolated.
"Loneliness can lead to people experiencing cycles of social isolation, anxiety, and depression … people often don't feel comfortable discussing it with their friends or family." -Healthymale.org
At Zoweh, we are creating sustainable and effective weapons to take the fight to the enemy – Resource and Environments.
Resources
King Me (coming in March)
Elder Sage Initiative (coming this Spring)
Battle Plan (coming later this year)
Environments
King Me Book Tours
Battle Plan Workshops
Men's ministry consulting for churches and organizations



Potential Gifting Strategy
30 gifts of $500 = $15,000
20 gifts of $1,000 = $20,000
16 gifts of $2,500 = $40,000
10 gifts of $5,000 = $50,000
$125,000 x 2 = $250,000
This match will be used for:
$95,000 - King Me Video Series – an invitation for men to walk with other men in King Me.
$80,000 - The Elder-Sage Initiative - 4 Part Docu-series
$75,000 - Zoweh specific marketing: King Me Book, King Me Video, Elder-Sage Initiative

$250,000 total ($125,000 match)
Zoweh is a discipleship and friendship initiative that serves men, women, and marriages, and functions as both a Medic Team in the spiritual battle for the heart and a Strategic Outpost offering tools, resources, and encouragement for people to experience the life God has for them.
Mission: Our Why?... We believe that people were made for more than just trying to keep it all together and trying not to sin. We want to help people find more life, more love, and more freedom by exploring and experiencing intimacy, connectedness, and oneness with God and others.
If you prefer to send a check, make your tax-deductible contribution to Zoweh Ministries and mail to:
Zoweh Ministries PO Box 52441 Durham, NC 27717
Stock gifts $500 or more will also be matched (learn more).