Father's Day Sale Extended to July 1!

"We hope to one day see the hearts of men so foundationally settled, so well-trained, so well-equipped, and so well-engaged that when evil dares raise its head, Beloved Sons/Warrior men will know what to do and will do it well."
- Michael Thompson, The Heart of a Warrior
This Father's Day, we are providing men with the resources to help them step into this glorious role of Dad, to live as a Beloved Son, and learn how to fight well for the hearts of others. We are offering two important resources for FREE and discounting The Heart of Warrior books to equip, encourage, and honor men for Father's Day.
Join thousands of men turning to the Father to become the Beloved Son, take back lost ground in their hearts, and bring their families, marriages, and friendships into deeper connection… partnering with God to reclaim ground lost to the enemy and blaze a trail to more Life, more Love, and more Freedom.
We're with you and for you Dads! God and you got this!
Purchase a gift for Father's Day
Purchase in bulk for your church or group at discounted prices
Give The Heart of a Warrior as a gift to the men of your church, the men in your business, or men in your area of influence for the discounted cost of $12/book when you purchase a case of 26 books, or $10/book when buying 3 cases or more!
Validate the men in your life with a hand-crafted gift
The Heart of a Warrior by Michael Thompson
I was first introduced to The Heart of a Warrior in 2017 after coming across the YouVersion bible plan. It was a time in my life, when I was starting to lead men into recovering their hearts, after the Lord met me and began a huge work a couple of years prior. After a reading through it a couple of times, and then in the summer of 2018, taking it more intentional and working through the Journaling workbook along side of it, it has continued to open my eyes, not only to what walking as a Beloved Son really means, but more so to the training and orientation that God is continuing to bring me on. As much as I love my church family, there is still something that is not being captured that a man desperately needs. Over these last few years, The Heart of a Warrior has become a continued reorientation tool for me and men that I walk with. Jesus asked me in 2015 if I would follow and trust him into the unknown. Not knowing what that would be like, I still said yes, out of pure faith. This last year, He has continued to walk me into more unknowns and even more challenging times. Things my wife and I never saw coming. It's been a season, where I have been more desperate for God and The Heart of a Warrior has been a great tool in my arsenal to help keep me orientated in the training that is ongoing. God has continued to Father me in more and deeper ways and I don't think I would be as oriented to it, without this book and the ministry that is Zoweh. I'm reminded that the Gospel is all about restoration and that process of restoration continues through the ongoing training, even through the hardest times that will face in life. It has also helped to continue to equip me with the weapons needed to continue my own journey of helping men recover their hearts and seeking deeper union with God, thereby compelling them to lead their own families into more with God.
Growing Deeper As One,
Richard Clinton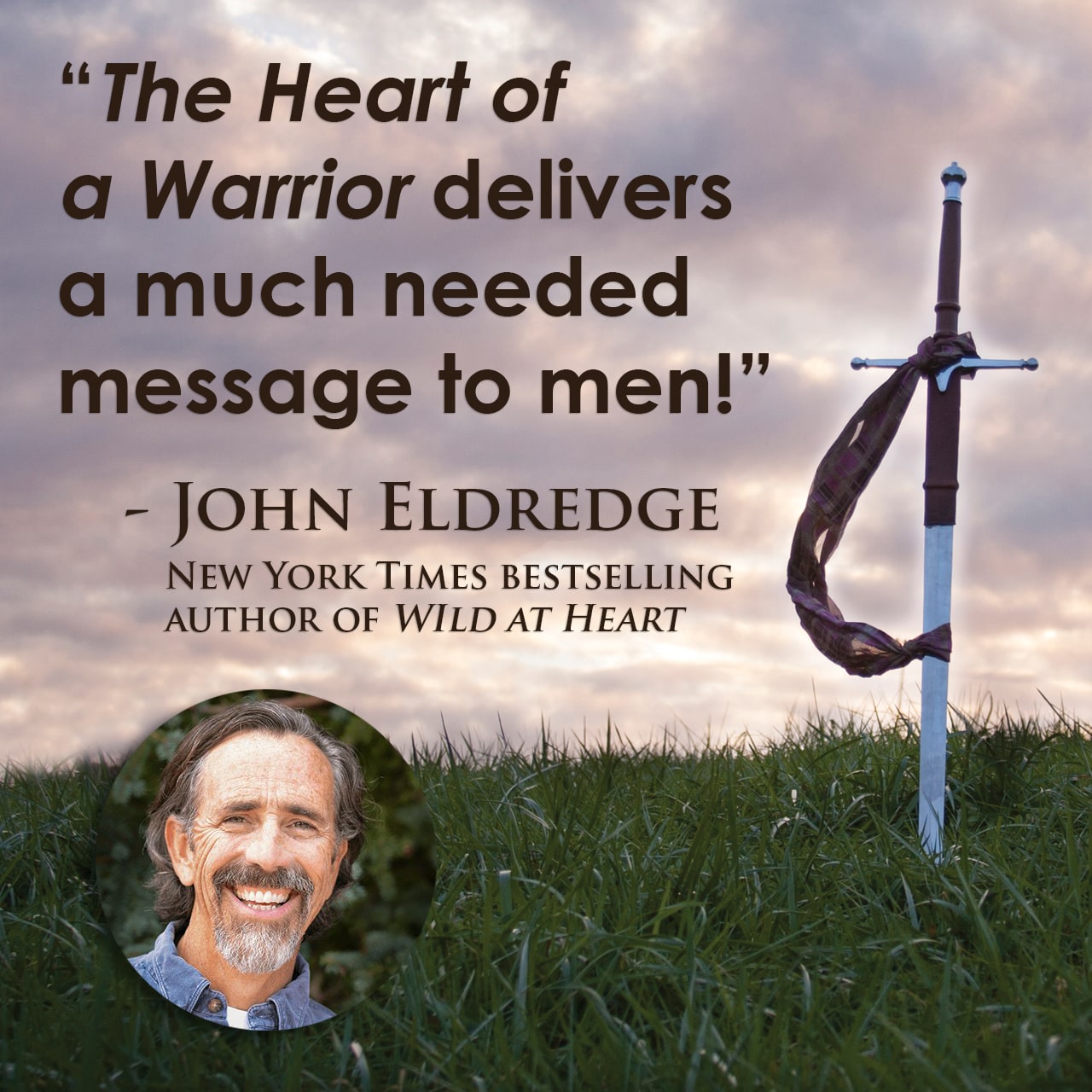 To download a FREE chapter of The Heart of a Warrior by Michael Thompson, please complete the form below.
Free Resources from Zoweh
Want to be kept up to date on all the good God is up to at Zoweh and around the world?
Subscribe to our various newsletters by clicking on any of the sign-up form buttons below.
Stay up to date on events, resources, stories, and offers.
A daily devotional featuring excerpts from Zoweh resources delivered to your inbox.
Intercessory prayer partners who pray for and with Zoweh and the mission.
Stories, encouragement, and resources from the frontlines of the battle for men's hearts.
Questions? Send us an email...