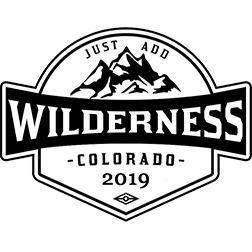 Spiritual Mindset and Alignment Coaching
God called me to start a men's ministry called Just Add Wilderness in January of 2019. I have a passion for helping men step into WHO God has called them to be. I host 3-4 day live events both in the back country of Colorado (backpacking) and in comfort of rustic Log Cabins.
Just Add Wilderness is designed to help Christian men step into living a life of purpose... on purpose. We provide a transformational experience to break out of a "paralyzed" state and start moving in the knowledge of who you are at the CORE.  I got started after God showed me vision of men today. He showed me a picture of Goliath standing on a hill being everything that you would picture Goliath doing. Screaming, tormenting, intimidating but the picture wasn't of David and Goliath, it was of the men standing behind David who were paralyzed with fear. Unable to perform because they had forgotten WHO God said they were. They had lost their identity.  Men are paralyzed today with passivity, indecision and lack of purpose. It is causing a ripple effect in the home, work place and communities. They have forgotten who God said they were! 
38.9654059, -104.6022668
9202 Royal Melbourne Cir
Peyton, CO, 80831
Primary Contact Information