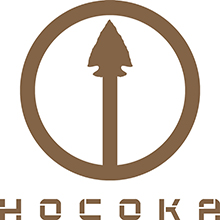 The Vision:
Training young men in the ancient paths of Masculinity. Jer. 6:16
Empowering them to expand God's kingdom however He leads- Matt. 28:16-20
What is it?
A monthly gathering between older men and younger men with purpose of passing on a masculine truth per event. The structure of the event is ceremonial and not casual. Intention is each event is a masculine experience the young men go through vs. a 'meeting' or 'old men giving speeches'. Events will include testimonies, masculine challenges & hocoka talking circles.
What age target?
Young men between 16 and early 30's & Father's and Sons (any age)
Who is it?
The council is an alliance of men over 50 who have walked with God many years and distinguished themselves as faithful seekers of God.
Is Hocoka associated with a Church or Ministry?
The council are friends who are active members of their respective churches or ministries. Hocoka is not an extension of a single church or ministry. Nor have we incorporated to be our own ministry. We are friends on mission together. We are evangelical in theology with a commitment to the supremacy and inerrancy of the Bible. Most of us (not all) are also charismatic in our christian practice, believing the supernatural gifts of the Holy Spirit are still active today. If you have questions on any of this, please reach out below
35.6285401, -78.8710152
117 Gryffindor Lane
Holly Springs, NC, 27540